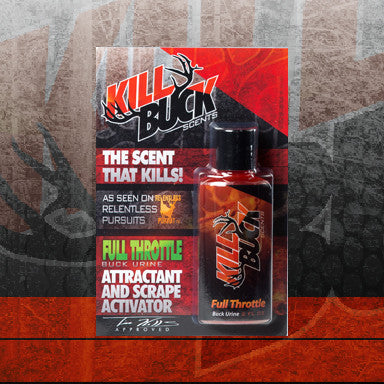 Full Throttle — Whitetail Buck Attractant and Scrape Activator
Full Throttle — Whitetail Buck Attractant and Scrape Activator
Use Full Throttle
™

Buck Urine Attractant i
f you need an all-season scent to get that big buck staying in the area or fired-up during the rut.
 It is collected from mature bucks and works well with Horny Doe
™

. 
Minimize your human odor by using rubber boots and gloves.
This scent can be used in scrapes on scent pads, scent canisters, wicks, and draglines.